El Masato Restaurant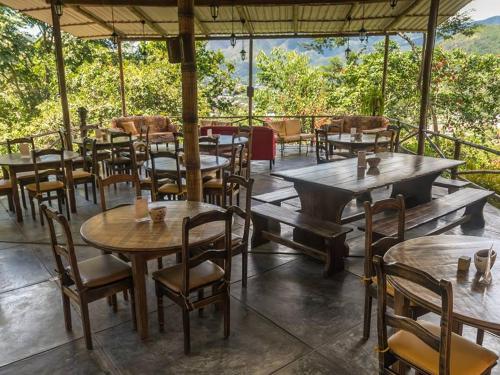 Our restaurant has a wonderful view of the Chanchamayo Valley and is surrounded by orange groves and tropical fruit trees. Our team of professionals has designed a menu: fusion of Italian, typical and international food to taste new flavors and aromas with typical ingredients of the area, which for years have been part of the cuisine of native peoples: jerky, catch of the day ( maiden or golden) yucca and plantain.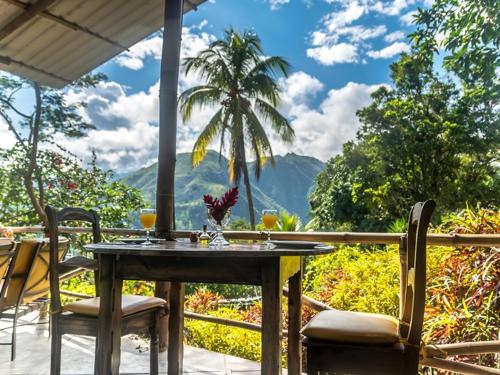 Breakfast is spectacular, wake up every morning with our natural fruit juices, the exquisite aroma of freshly baked coffee, delicious homemade jams and let yourself be surprised during the day and night with a menu tailored to your personal tastes and needs.
Menu "El Masato"